Facts about the Indian Pulses market
Date posted :

April 15, 2022

|
Comments :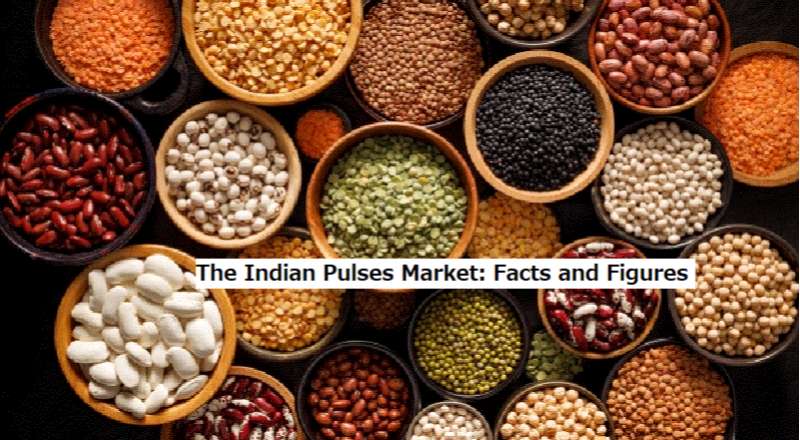 Agriculture updated
The pulses market in India is one of the most promising markets in the global agri-commodities market. The government of India has promoted the domestic production of pulses (like lentils) through various measures. The government has also launched various schemes to expand the farmers' profit margins. Domestic demand is also growing at a rapid pace. India is one of the major producers of pulses (like lentils, peas, and beans). Hence, the domestic market has to cater to both domestic as well as global demand. The production of pulses has been steadily increasing over the years, with the country emerging as the largest producer and exporter in the world. The production of pulses in India has been increasing due to new land being brought under the crop and technological developments.
Why does Pulses have high demand?
Pulses provide protein and fiber, vitamins, and minerals, such as iron, zinc, folate, and magnesium, and consuming them can enhance diet quality by increasing intakes of these nutrients.

Pulses have antioxidants that protect your body cells against free radicals produced as a by-product during metabolism.

Pulses have a less glycemic index that regulates and keep the sugar level low.

Pulses reduce the body's cholesterol level and thus help in improving the heart's health.
The Indian pulses market is the world's largest producer and consumer of pulses, with over 200 million tonnes of pulses produced every year, accounting for 45% of the global supply. This makes pulses the most important source of protein for the Indian population. Demand has always been high and is expected to grow further due to India's large population and rising incomes, making the pulse market in India one of the fastest-growing markets for pulse traders around the globe.
Facts about the Indian Pulses Market:
Increase in the production of organic pulses: There is the highest increase in the production of organic pulses as more farmers adopted organic farming practices to maximize their profits. The area under organic picture cultivation is expected to grow with more percentage to meet the growing global demand for organic food products.

Exports: India is the biggest producer of pulse and accounts for the major share in the export of Pulses, pulses exports value stood at US$ 272 million. India exports the pulses to Europe, the U.S, and many other countries. These countries are not sufficient in themselves and India is the major producer of pulses that's why there is a high increase in the export of pulses.

Healthy Pulses: Organic pulses do not contain traces of harmful chemicals and toxins that can affect the quality of the product. They contain more vitamins and minerals that make them more healthy and provide high nutritional value.

Demand for organic Pulses: According to a survey conducted by TechSci Research, more than 60% of the Indian population prefer buying organic pulses as compared to their conventional counterparts. The reason for the growth of organic pulses is that they are free from all kinds of chemicals and toxins that can severely harm human health. Also, they have more vitamin and mineral content. This makes them healthier and more nutritious than non-organic products.

India Pulses market share: The Indian market for organic pulses is around Rs 3,000 crore per annum out of which the domestic market has a share of Rs 2,000 crore and exports contribute Rs 1,000 crore. India imports organic pulses that are around Rs 6,000 crore annually and 60% of these produced pulses are exported to Europe and North America.

400 varieties of Pulses: India grows around 400 varieties of pulse crops out of which around 100 are used for food purposes and other remaining 300 varieties are used for medicinal purposes.

Profitability of Organic Pulses: As the consumers are more aware of organic pulses and their health benefits there is a rapid increase in the growth of the Organic Pulses market. The profit margins for producing organic pulses is about an average of US$700 per hectare as compared to an average of US$200 profit on conventional pulses farming. Organic food products are gaining major popularity all over the world and are best to enjoy the price premium this is the major reason why farmers have switched to organic pulses farming.

Rapid Growth in organic Pulses:

As people, these days are more cautious and have more income sources and can spend and take care of their health. People are aware of organic farming as it is without the use of chemicals and naturally grown, which becomes the biggest reason the market for organic pulses is rapidly gaining popularity and high growth.